Education & Awareness
The Education Committee conducts a widespread campaign for awareness of symptoms, treatment and life skills for diabetes. This dedicated group endeavors to find ways to continuously inform the public concerning the signs and symptoms of type 1 diabetes in hopes of stimulating awareness and diagnosis.
Raising Awareness
The Education Committee distributes informational materials to schools, libraries, hospitals, emergency personnel, and other organizations in hopes to facilitate early recognition of symptoms. The committee also volunteers at school and community health fairs and events to further educate the public about type 1 diabetes.
Do you work at a school, healthcare facility, or community organization? Click here to request symptom cards or bookmarks, or opt to print them yourself.
Free Printables
New Onset Bags For Barbara Davis Center Patients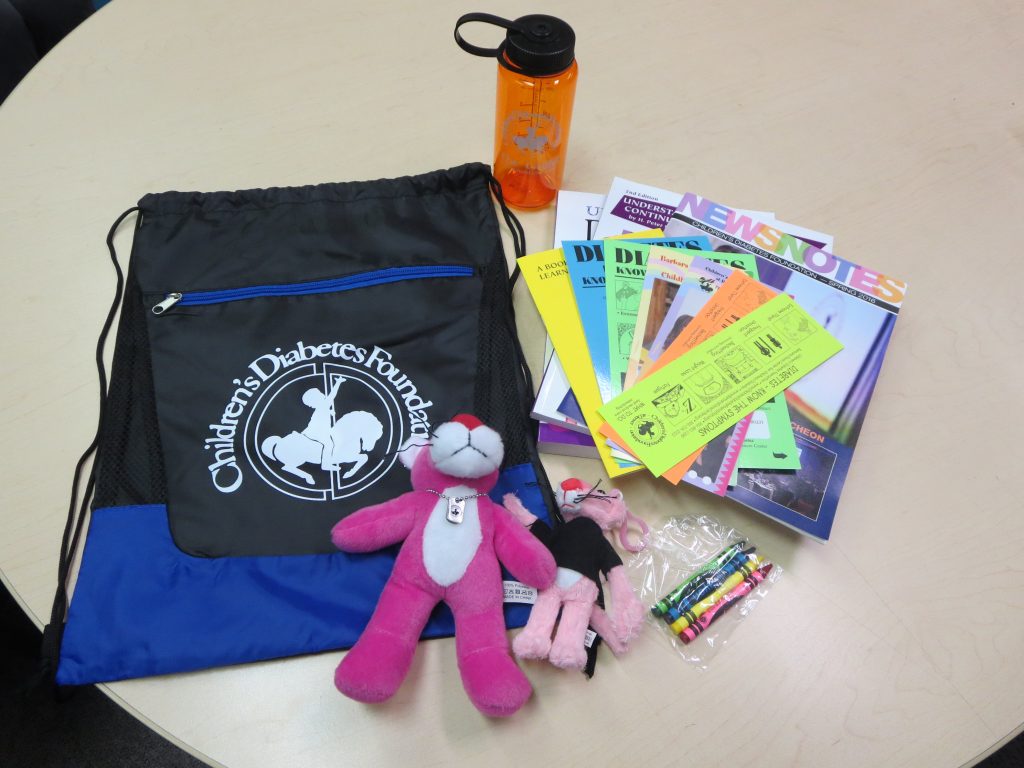 The Education Committee provides patients who have been newly diagnosed at the Barbara Davis Center with a "New Onset Bag". This drawstring backpack includes cards listing the symptoms of type 1 diabetes, high blood sugar, and low blood sugar that can be shared with their school and caretakers, informational materials about the Children's Diabetes Foundation and The Guild, a water bottle, a coloring book with crayons, and an adorable Pink Panther stuffed animal to take home.
Most importantly, there is an inquiry card for families to fill out. By returning this card, you will be put on our mailing lists to receive invitations to upcoming events exclusively for patients of the Barbara Davis Center. If you are a patient (or parent) and would like to receive these updates, but haven't received a inquiry card, you can fill out this form.